International Research 
The World Health Organisation
COP24 Special Report on Climate Change and Health
This report is a contribution from the public health community to support the negotiations of the United Nations Framework Convention on Climate Change (UNFCCC). It was written at the request of the President of the 23rd Conference of the Parties to the UNFCCC (COP23), Prime Minister Bainimarama of Fiji, to the World Health Organisation (WHO) to prepare a report on health and climate change, to be delivered at COP24.
IPCC WGII AR5 – Climate Change 2014: Impacts, Adaptation and Vulnerability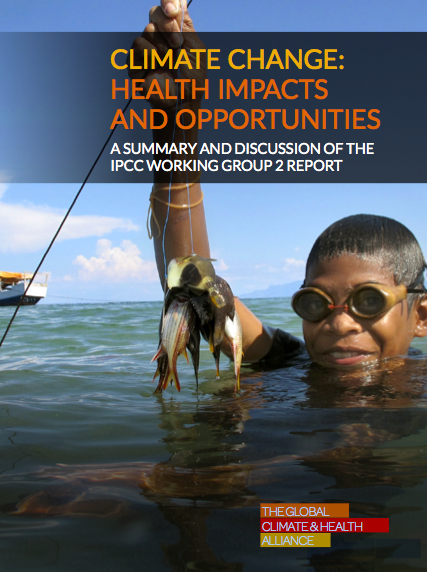 In light of the latest Intergovernmental Panel on Climate Change's Working Group II report – The Global Climate and Health Alliance has developed this briefing report and video, to explain IPCC's key findings, the health implications and recommendations.
Climate change and human survival, a BMJ Editorial, written by Fiona Godlee (BMJ Editor), Hugh Montgomery (UCL), Sabaratnam Arulkumaran (BMA President) and David McCoy (Medact Chair) has called for radical and transformative action on climate change. They are urging for this change to take place at every level: individual, local, national and international; personal, political and financial.
IPCC resources: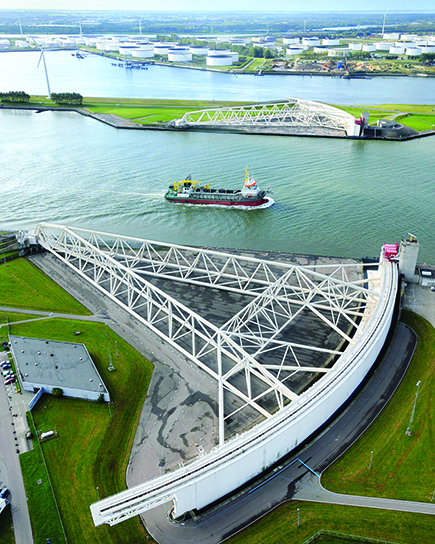 Video on the Working Group II Contribution to the Fifth Assessment Report
Chapter 11. Human Health: Impacts, Adaptation, and Co-Benefits
IPCC Special Report on 1.5ºC
Summary for Policymakers (download PDF here)
The Lancet
The international medical journal The Lancet publishes regularly on climate change and health. The Lancet's 2009 Series on the public health benefits of strategies to reduce greenhouse-gas emissions was produced by an international collaboration of scientists, and together with other climate and health research, can be downloaded here.
The 2018 Lancet Countdown Report is available here.
Health professionals and climate change
The importance of doctors taking action on the issue of climate change is highlighted in a newly released essay by Eric Chivian:
Why doctors and their organisations must help tackle climate change
---
Australian Research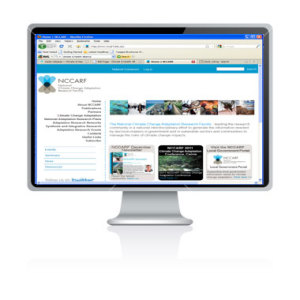 at Australian National University conducts research on the links between climatic conditions and various health outcomes.
at Griffith University's Gold Coast Campus brings researchers together in a national interdisciplinary effort to generate information about how to manage climate change impacts in vulnerable sectors and communities.
The National Adaptation Research Plan for Human Health is available here.
this partnership between CSIRO, Australian National University's National Centre for Epidemiology and Population Health and University of Queensland's School of Integrative Biology focuses on heat stress, food security and safety, air quality, and the changing risk posed by vector-borne diseases such as dengue fever due to climate change.
Children are particularly vulnerable to the health effects of climate change, affirms a study from NZ, recently published in the Journal of Paediatrics and Child Health. The study's authors (which includes the convenor of OraTaiao, the NZ climate and health alliance) calls on child health professionals to seize opportunities to prevent climate change, improve child health and reduce inequalities, and suggest key steps that child health professionals could take.
---
The Australian health sector and climate change
Preparing the health sector for climate change requires investment in personnel, infrastructure and coordination, according to researchers at the National Climate Change Adaptation Research Facility. This Discussion Paper, available online here, outlines a framework for planning to deal with the unpredictable but potentially dramatic effects of climate change on human health and therefore for national health service planning and health service provision.
Climate change will place increasing burdens on the health sector and on health professionals, say researchers Weaver, Blashki, Capon and McMichael in this 2010 article in Australian Health Review. More research is needed to evaluate and monitor health effects, improved environmental performance of health care institutions, along with education of health professionals to better equip them to deal with climate risk. To view the abstract, click here.
Former Director of the Centre for Health Assets Australasia, Associate Professor Jane Carthey, researched the effects of climate change on health care infrastructure. This presentation offers an insight into this research into the effect of severe weather events on human health, health services and health infrastructure – see more here.
Policy Paper on Research underway
CAHA is developing a Position Paper on Research – looking at the research agenda for climate and health in Australia. This paper will consider Australia's research needs gaps in terms of climate and health – what do we need to know to assist Australia in prepare and manage the effects of climate change and work to prevent further climate change?
If you would like to be contribute to this, please get in touch – email [email protected]