Tribute to Professor Tony McMichael
Thursday 02 October 2014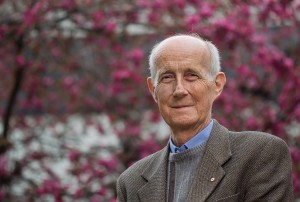 It is with great sadness that CAHA received news of Professor Emeritus A.J. (Tony) McMichael's death last week from complications associated with influenza.
It is no understatement to say the climate and health world globally is reeling from the loss of a giant among men, a visionary intellectual, public health champion and extraordinary human being. His colleague and friend Professor Colin Butler has penned the following blog, which is being updated with tributes: click to read the blog Melissa Sweet from Croakey has written the following blog, which is also being updated: click here to read The British Medical Journal, The Lancet, Environmental Health Perspectives are all planning obituaries.
CAHA Convenor Fiona Armstrong writes: "Like many others, I was inspired to work in climate and health from reading Tony's research. I consider myself extraordinarily fortunate to have had the benefit of his wise counsel since CAHA was established in 2010. He was a quiet champion of CAHA's work, an inspiration and guide."
Watch this video of Tony's speech at the launch of the CAHA/The Climate Institute report, Our Uncashed Dividend, in 2012 here Fiona wrote the following post about the festschrift, held in his honour at ANU, in 2012: click here A profile here, published some time ago, captures some of the achievements of this extraordinary man.