Talking about climate and health
Tuesday 12 June 2012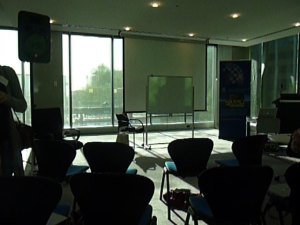 CAHA has been out and about talking about climate and health.   The last few weeks have included:
a workshop at the Australian Climate Action Summit in Sydney (with Dr Helen Redmond) on using the health frame to talk about climate change;
a talk at the New South Wales Nurses Association on the role of health professionals in advocating for climate action;
a report from COP17 in Durban to the Nossal Institute Centre for Global Health journal club on getting health into the international climate negotations;
a seminar at Deakin University on the role of health professionals as policy advocates.
You can download the the slides from each of the presentations here:
CAHA can provide experts in climate and health to present at public events and comment in media - contact CAHA Convenor [email protected] or call 0438 900 005.