Sustainable Healthcare Newsletter June 2020
Welcome to our latest Sustainable Healthcare newsletter. We hope the information shared here assists you in your efforts to make our healthcare systems more environmentally sustainable and resilient. 
Recently, we've seen how powerful people can be when they come together to demand change.
The Climate and Health Alliance stands in solidarity with #IndigenousLivesMatter and #BlackLivesMatter and First Nations people.
We recognise the unacceptable disparity between Aborginial and Torres Strait Islander People's health outcomes compared to non-Indigenous people.
We recognise that people of colour and Indigenous people around the world are disproportionately impacted by environmental degradation, pollution and climate change. 
We recognise that working on climate and environmental justice means addressing systemic and institutional racism.
As an organisation we're learning and working on how we can better elevate First Nations People's perspectives and include more Indigenous voices in our work.
Quick links
GGHH News
Global Green and Healthy Hospitals (GGHH) membership in the Pacific Region (Australia and New Zealand) continues to grow with 87 members representing over 1,700 hospitals and health services. More and more health institutions are working to improve their environmental footprint, and protect environmental and human health. They're also realising that it makes sense to do this together through the GGHH network.
If you would like to join the GGHH network or find out more, visit the website or email [email protected] 
Welcome to our new GGHH members
A warm welcome to Turner Lim Orthodontists in Auckland and Nepean Blue Mountains Local Health District. Turner Lim Orthodontists are working to reduce their waste impacts and implement more sustainable purchasing, for example by reducing their single use non-biodegradable products, and composting. Nepean Blue Mountains LHD has pledged to take part in the Healthcare Climate Challenge, and is focusing on the goal areas of energy, leadership, waste, transport and buildings.
Princess Alexandra Hospital transforming food waste into fertiliser
GGHH member Princess Alexandra Hospital (PAH) is turning over 500 kilograms of food waste in to fertiliser every day, saving the food from ending up in landfill as well as saving the hospital $50,000 in waste disposal costs each year. The fertiliser is then used on the hospital grounds, helping the gardens thrive and provide green spaces for patients, their families and staff. Well done PAH!
Health Care Without Harm Global Programs Annual Report
This report outlines the achievements of a number of Health Care Without Harm's Global programs including GGHH, and work focusing on climate, procurement and waste.
Victorian Department of Health and Human Services May Update
This update from DHHS includes information on achievements, resources and issues of interest, including considerable guidance and information relating to waste management during COVID-19.
Read the update here (scroll to bottom of the page)
Job alert - Sustainable Procurement Carbon Reduction Tools Consultant
Health Care Without Harm, as a contribution to the Sustainable Health in Procurement Project (SHiPP), is seeking a consultant to produce a tool/set of tools for hospitals and health system sustainability and procurement professionals to identify carbon hot spots in their supply chain. The tool will inform prioritization of areas of procurement for carbon reduction and a series of interventions for low-carbon procurement. While HCWH is a US-based organization working globally, vendors from other countries encouraged to apply.
European Children's Hospitals Organisation (ECHO) has made a Green Promise - building on existing efforts at individual children's hospitals with the collective ambition to support the global effort to tackle environmental threats to children's health.
The promise calls for ambitious change and commits ECHO members to becoming agents of that change, integrating environmental priorities within their overarching mission to provide the highest quality healthcare so children can thrive and reach their full potential.
Sustainable Healthcare News
Ramsay Health Care are reducing single use plastic for a healthier planet 
Ramsay Health Care, who have health facilities around Australia, have pledged to remove 24 million single-use items every year and replace them with environmentally friendly alternatives. Their procurement team has been working to find alternatives to single use items currently used across the service. Their hard work is expected to led to a reduction of over 10,000kg of waste over a year in one hospital alone.
Beyond Covid-19: a healthier, greener, fairer world is possible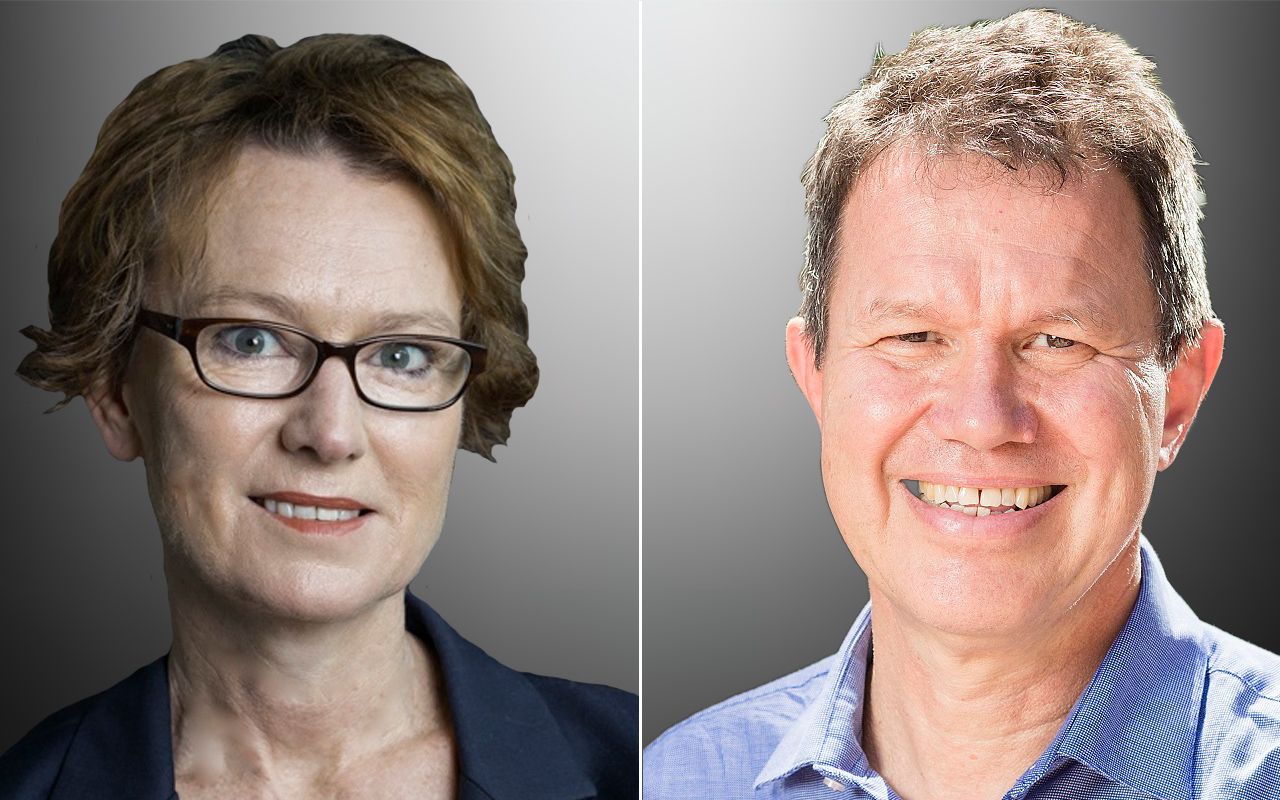 Fiona Armstrong (founder of the Climate and Health Alliance) and Tony Capon (director of the Monash Sustainable Development Institute) reflect on the impact the Covid-19 pandemic has had on Australia and the inequities in our health care system it has uncovered. Their concerns that Australia will invest in high emissions infrastructure (such as expansion of fossil fuel projects) as part of the economic recovery plan are echoed by the letter sent to G20 leaders representing over 40 million health professionals called for a healthy recovery from Covid-19. The letter provides suggestions for a greener, fairer economic recovery which tackle inequality and the climate crisis by prioritising health and sustainability.
Victorian Premier's Sustainability Awards now open for entries
The Victorian Premier's Sustainability Award for Health recognises initiatives that show leadership and excellence in sustainable outcomes in the health sector. Last year GGHH member Melbourne Health received the award for their project to reduce food waste and redistribute meals through a partnership with OzHarvest. Entries for the 2020 awards are now open for health professionals or organisations who have actively sought to improve sustainability in the health sector. 
Medical Journal of Australia release Sustainable Healthcare themed Issue 
The issue published in May includes articles focusing on healthcare leading by example, WA's Climate Health Inquiry, bushfire smoke and more. Access the issue here (however only some articles are open acces)
A recording of the online launch of the issue is available here.
Enter your sustainability project in the awards
Over-diagnosis - a complex challenge for our patients and the planet
When looking at the carbon footprint of health systems, an often overlooked area is that of providing too much healthcare. Over-diagnosis and over-treatment can be challenging concepts to discuss, but are important to address in order to create a more sustainable and equitable health system. Over-diagnosis occurs when people receive treatment for a diagnosis that would not have caused them any harm if left undetected. Not only does this cause stress and potential harm to the individual, it uses money and resources and adds to the carbon emissions of the healthcare sector. Croakey are publishing a series of articles exploring the challenges of medical excess, including how it contributes to the climate crisis. The series delves into different kinds of medical excess and what can be done about it.
Turning to telehealth for a more sustainable, equitable future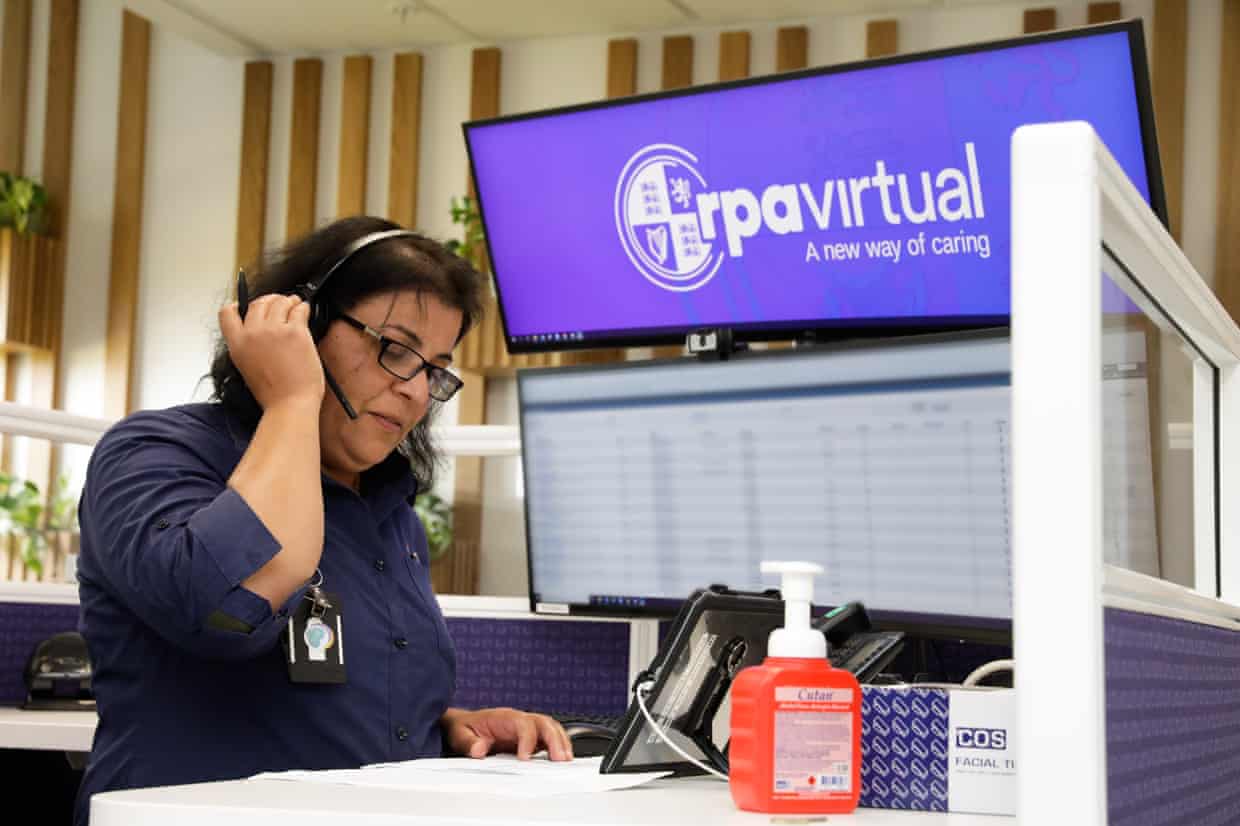 The Covid-19 pandemic has lead to a rapid uptake in the use of telehealth across Australia & New Zealand. Sydney's Royal Prince Alfred have opened a virtual hospital which has managed 600 patients to date. While many of these patients have been those in isolation at home with Covid-19, the hospital is looking at the potential to expand the service to provide antenatal care to people all across NSW.
Not only does telehealth increase access to health services, it also reduces the carbon footprint of healthcare through reduced travel and waste such as single use items like gloves and gowns. Health services are calling for a continuation of the temporary arrangements implemented by government to expand the numbers of health care providers able to claim Medicare Benefits Schedule (MBS) telehealth items for their services.
WHO's prescription for a health recovery from COVID-19
WHO have joined health organisations around the world advocating for a #HealthyRecovery from Covid-19. Decisions made by governments in the next few months have the potential to either continue current economic patterns which are feeding the climate crisis or shift to a healthier, more sustainable and equitable world. WHO has prescribed a recovery which focuses on protecting the natural environment, investing in essential services which are made accessible to all, a transition to renewable energy, sustainable food systems and safe & unpolluted cities. 
Fostering social connections for healthier, happier communities reduces demand on health services
Helen Kingston, a GP in a small town in England, noticed that patients were coming to appointments with chronic health issues exacerbated by lack of social support. She wanted to develop a more holistic model of care. To do this she developed a team of community members and health professionals who were able to help people manage multiple medical and non-medical problems. Part of the program involved identifying all the community resources available for the team to link patients with, from exercise classes and support groups to choirs and Men's Sheds. Through this holistic model of care, the town's emergency admissions dropped by 14%, compared to a 28.5% increase in admissions in the county the town is located in.
By working together to build social support networks this town has connected their primary care and their community. At a time when we are looking for ways to build social connection and reduce demand on the health system, we can all learn from the strong, resilient community this town has built.
Read more here and watch a video here.
Practice Greenhealth announce recipients of top 25 Environmental Excellence Awards
Based in the US, Practice Greenhealth is a membership organization that provides sustainability solutions that benefit patients and employees, communities, financial security, and the environment. Snapshots work winners are undertaking are available here. For example initiatives to improve resilience, source local and sustainable food, collect unused medicine, and more
Health professionals call on world leaders for a #HealthyRecovery
Over 350 organisations and 4,500 individual health professionals (together representing over 40 million health professionals!) signed a letter calling G20 leaders to put public health at the centre of the global Covid-19 recovery and economic stimulus plans. Leaders were reminded of the opportunities to address climate change, pollution and deforestation as root causes of many public health issues, but issues that governments are in the position to change.
Education and Events
COMING UP
Towards plastic-free healthcare Webinar
July 2, 11.30pm AEST
Health Care Without Harm Europe are running this webinar to provide an insight into their 'Towards plastic free-healthcare' project and outline how it is working to overcome some of the challenges they have encountered during this process. Read more and register here.
Sustainable Healthcare & Climate Health Aotearoa webinar series
Fortnightly on Tuesday June 16 - October 6
Sustainable Healthcare & Climate Health Aotearoa has moved it's conference online this year, running 30 minutes sessions fortnightly on a Tuesday from June 16 - October 6. The program centres around a what resilient, sustainable and equitable post-COVID response looks like and our opportunities to improve health, health equity and wellbeing. 
Register and access recordings of previous presentations here
Australia Public Health Conference 2020
October 19 -30
The Public Health Association of Australia's 2020 Conference will be held online over two weeks in October. This year's theme is Public Health Action: Response to bushfires, climate and coronavirus. Plenary sessions will feature Aboriginal and Torres Strait Islander Health, planetary health, bushfires, coronavirus and health communication. The conference will explore the way different crises are impacting public health, how we can develop responses that are effective, equitable and evidence based, and how health professionals can engage government and communities to respond to these public health emergencies.
CleanMed Europe Goes Online
23 November - 4 December
CleanMed is Europe's leading conference on sustainable healthcare. More details about the programme and registration will be released in the coming months. To keep up to date with the latest developments, subscribe to their mailing list.
IN CASE YOU MISSED IT
Public Health Association of Australia Conference: Prevention2020
In May the Public Health Association of Australia (PHAA) headed online with their virtual conference for preventative health. Hannah Pierce, president of WA Branch of PHAA, covered the highlights of the conference for those who missed out including: the successes of the Aboriginal and Torres Strait Islander community-controlled health services in preventing the spread of Covid-19, the climate crisis, and the harms associated with alcohol and sugar consumption.
Advocacy
A Call to Action by Health Professionals
The title above is a chapter in the recently released open access book Health of People, Health of Planet and Our Responsibility, written by Edward Maibach, Mona Sarfaty, Rob Gould, Nitin Damle and Fiona Armstrong. The chapter focuses on the critically important role health professionals have in driving action on climate change to achieve the goal of the Paris Climate Agreement and avoid the most harmful impacts of climate change on human health and well-being
Research, Resources and Reports
RESEARCH
The carbon footprint of pathology testing
This study undertaken at two GGHH member health services, Western Health & Austin Health, explores the environmental impact of common blood tests using lifecycle assessment. It found that while the tests had a small carbon footprint, the sheer amount of tests add together to create a much larger impact. Reducing unnecessary testing is a simple step to reducing the climate footprint of the healthcare sector. This paper is published in the MJA's Sustainability Themed issue.
RESOURCES
Sustainable Healthcare Australia Facebook group 
Sustainable Healthcare Australia is a group set up to link individuals and grassroots organisations working to foster environmental sustainability within the Australian healthcare sector. The group provides a place for networking and sharing ideas and support. 
Green Nurses & Midwives Facebook group
This group was initially set up after the ANMF Health & Environmental Sustainability Conference in 2016. It connects nurses and midwives who are passionate about sustainability in healthcare and provides a space to share resources, tips and experiences with each other.
Medsalv transforming single use medical devices into reusables
MedSalv are a New Zealand business which works to reduce waste, costs and reliance on overseas supply chains. It takes 'single use' medical devices and reprocess them to make them clinically safe to be reused. Once the items are at the end of their usable lives MesSalv seperates the components and recycle them so that less waste ends up in landfill. Canterbury District Health Board have saved almost $100,000 since working with MedSalv, as well as saving a large amount of used products from landfill.
Read more about MedSalv on page 9 of Canterbury District Health Board's CEO Update
Centre for Sustainable Healthcare 
The Centre for Sustainable Healthcare provides a wide range of resources for sustainability in healthcare. The resources are aimed at supporting health professionals who are developing more sustainable approaches to healthcare, from peer-reviewed articles to tool kits and learning modules for clinical staff.
Success Stories from the Sustainable Health in Procurement Project (SHiPP) webinar recording available
The recording of the latest GGHH webinar, Success stories from the Sustainable Health in Procurement Project (SHiPP), and its presentations are now available for GGHH members to access on GGHH Connect.
Flattening the climate change curve: What every health professional needs to know (Ready-to-watch 30 minute zoom recording)
A great number of health professionals are concerned about climate change and sustainability. Dr Kate Charlesworth, the Environmental Sustainability Lead at South Eastern Sydney Local Health District, regularly presents to staff on this topic. Due to the current restrictions, Kate is unable to run face-to-face sessions, so has recorded this presentation and kindly made it available to others. The recording is 30 minutes, and covers:
Why climate change is a health issue
Why health professionals have a responsibility, and opportunity, to act
Climate-health solutions: actions that we can take
Watch the presentation here 
Password: o8GF#ktgvCvr
ACN Policy Chapter and Community of Interest on Climate and Health
The Australian College of Nursing now has a Policy Chapter on Reducing Carbon Footprint through Nursing Leadership and Community of Interest on Climate Change and Health 
Share your sustainable healthcare success story
We want to profile stories of environmental initiatives in health (no matter how big or small) to show what is possible and inspire others to improve sustainability in their own workplace. If you have a project you'd like to share with us to include in this newsletter and feature on our social media, let us know about it here, or email [email protected]
Join GGHH
If you are interested in signing up your organisation to become a member of the Global Green and Health Hospitals Network, please click here to see more details about the program and how to join, or email [email protected]
About CAHA
This newsletter is brought to you by the Climate and Health Alliance (CAHA). CAHA is Australia's national peak body on climate and health, with the mission to build a powerful health sector movement for climate action. To do this, we run a number of campaigns and programs along with our sustainable healthcare program, click the links to find out more:
If you'd like to stay in touch and see other important stories, make sure you follow CAHA on Twitter and Facebook.
Did you know individuals, as well as organisations, can join CAHA? If you like what we do, and would like to support our work, please join and become a member of the Climate and Health Alliance. You will be joining a dynamic effort to ensure people's health and well-being is central to national and global efforts to respond to climate change. To join CAHA, follow this link!