Sustainable Healthcare Newsletter August 2020
Welcome to our latest Sustainable Healthcare newsletter. We hope the information shared here assists you in your efforts to make our healthcare systems more environmentally sustainable and resilient. 
Quick links
View newsletter in browser
GGHH News
Global Green and Healthy Hospitals (GGHH) membership in the Pacific Region (Australia and New Zealand) continues to grow with 92 members representing over 1,700 hospitals and health services. More and more health institutions are working to improve their environmental footprint, and protect environmental and human health. They're also realising that it makes sense to do this together through the GGHH network.
If you would like to join the GGHH network or find out more, visit the website or email [email protected] 
Welcome to our new GGHH members
We're thrilled that Singleton District Health Service (NSW), Caboolture and Kilcoy Hospitals (Qld), Sunshine Coast Hospital and Health Service (Qld), Top End Health Service (NT), and PathWest Laboratory Medicine WA have recently joined GGHH!
GGHH Sustainable Procurement guidance document now available for GGHH members
Healthcare services have the potential to use their purchasing power to transform the marketplace by demanding more sustainable products. To assist members in this goal GGHH have developed this procurement guidance document, providing a map to building sustainable purchasing strategies.
The guide explains how to put community and environmental health at the forefront of your organisation's procurement strategies while reducing costs. It features stories from 25 healthcare organisations from around the world to give practical examples of ways to embed sustainability in your procurement process. The guide is available exculsively to GGHH members.
Ambulance Victoria move to green power 
Ambulance Victoria (AV) witnessed the health impacts of climate change last summer. Smoke from the bushfires led to a sharp increase in the number of ambulance callouts for respiratory difficulties. As part of their commitment to the health of the community, AV have developed a sustainability action plan. This has seen them enter into a Power Purchasing Agreement which provides green power to a number of their larger sites, moving them closer to their target of sourcing 100% of their energy requirements from renewable sources by 2025.
Armidale Hospital turns solar
Armidale Hospital in the Hunter New England Local Health District of New South Wales have installed a 600kW rooftop solar array, reducing their use of electricity consumption from the grid by 40%. The installation of the solar array will see the hospital reduce their greenhouse gas emissions while also saving them as much as $150,000 a year - funds which can go to further improving their health service and providing patient care.
Healthcare Climate Champion Awards are now open
Submissions for the Health Care Climate Champion Awards are open until 15 September!
If your health institution is taking climate action, take this opportunity to be internationally recognised for your efforts.
To apply:
1) Sign the Healthcare Climate Pledge. You will be entered in the Healthcare Climate Challenge 
2) Enter details in GGHH Connect about your efforts to mitigate, adapt to or advocate for action on climate change.
All health institutions are invited to make an award submission. If your health institution isn't a GGHH member, taking part will grant you membership. Along with being in the running to win awards, your organisation will contribute to demonstrating how the health sector is collectively taking climate action. 
Toitu top 10 carbon reducers of 2020 include four District Health Boards
Four District Health Boards in New Zealand have been recognised in Toitu's top 10 carbon reducers of 2020, including GGHH members Auckland District Health Board, Counties Manukau District Health Board and Hawke's Bay District Health Board.  Congratulations and thank you for hard work and leadership!
Case study - South Eastern Sydney LHD, Developing an Environmental Sustainability Plan
South Eastern Sydney LHD (SESLHD) have developed an evidence driven sustainability plan, aiming to elevate sustainability within their organisation and provide leadership across the district. The Environment Sustainability Plan sits alongside other key strategic goals of the health service and fits within State Government priorities. It has led to the presence of Sustainability Leads across SESLHD, working together to met their shared goal. They have published a case study exploring their implementation process, including their successes and challenges along the way to inspire other GGHH members to follow in their footsteps.
Case study - Auckland District Health Board, Greening Operating Rooms: Compostable Drug Trays
Auckland District Health Board have procured locally made compostable drug trays for use in their operating rooms. Looking to find a sustainable alternative to the 175,000 disposable plastic drug trays they use each year, Auckland DHB worked with earthpac, a local company who make compostable trays from potato starch. Auckland DHB engaged earthpac to learn about the lifecycle impact of the compostable trays. Satisfied they met the service's sustainability goals, the product was tested and earthpac were able to make modifications to the product to fit their needs and transition away from plastic drug trays. This is an excellent example of sustainable procurement!
More case studies from GGHH members worldwide are available open-access here
Sustainable Healthcare News 
The environmental footprint of health care: an ethical challenge for health professionals
Healthcare professionals work hard to protect and promote good health for all, but the impact the sector has on the environment contributes to poor health outcomes. Why then, would a hospital purchase coal-fired power, when it is known this leads to air pollution and harms health? This poses both an ethical and practical challenge for health services to embed sustainability into their practices. Sustainability should be considered across the board, from sustainable purchasing agreements to healthcare professionals calling for action on climate change.
World Federation of Public Health Associations call to ban coal
The World Federation of Public Health Associations (WFPHA), which represents 5 million public health professionals from around the world, have added to the chorus of health bodies calling on governments to recognised the health impacts of climate change. They have called for a rapid phase out of coal, publishing a review of the costly and inequitable impacts of coal on the health of people around the world.
How can we fix healthcare's medical waste problem?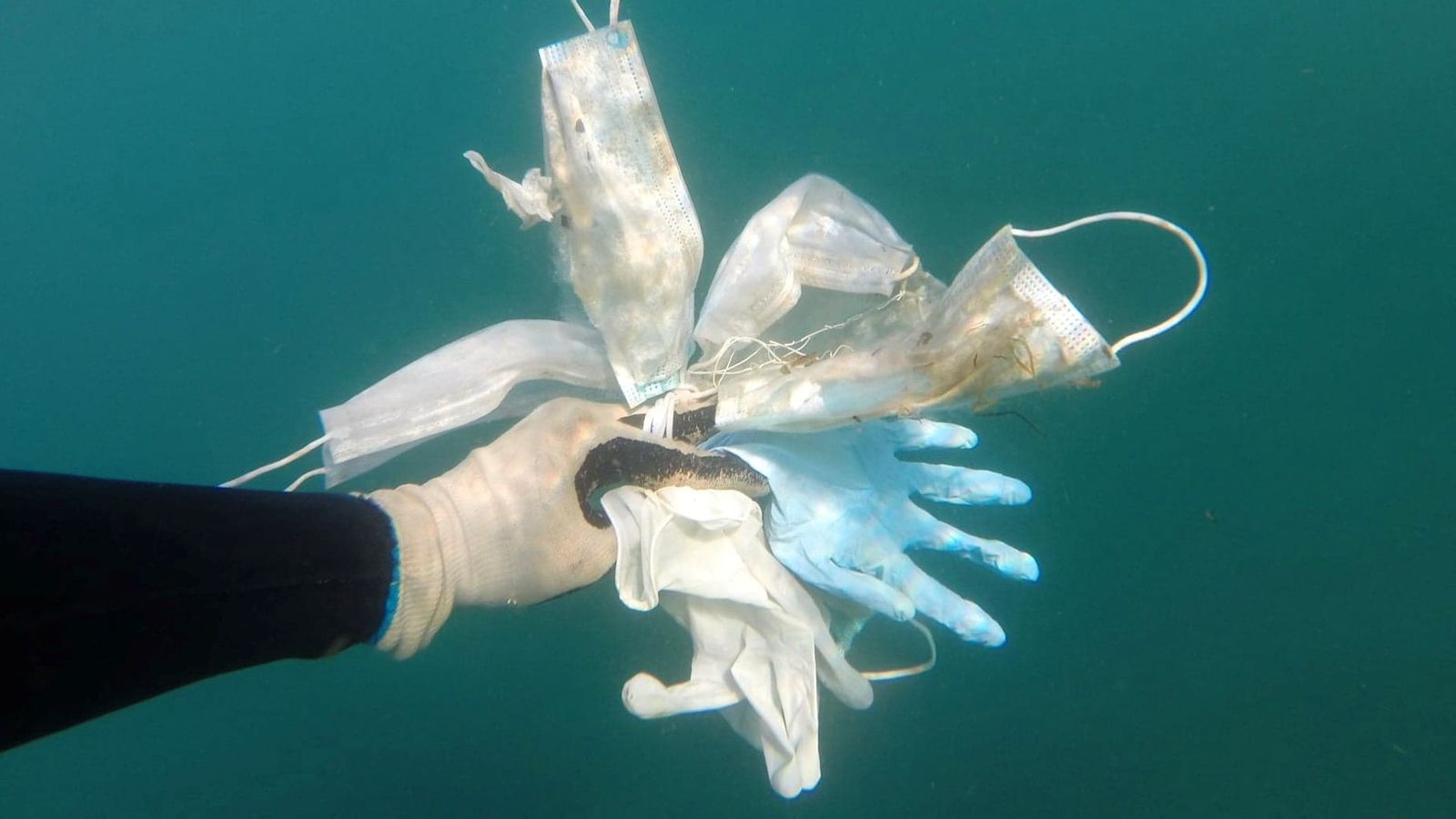 Medical waste is an ever increasing problem in our world. In this article, a surgeon moving from a hospital in a lower income country to a much wealthier one describes her shock at the amount of single use items she came across at her new workplace. As healthcare professionals, one of our top priorities is providing safe patient care. Sustainability often comes lower in the priority list in healthcare settings, despite the links between human and environmental health. While there is a legitimate need for some single-use plastics in healthcare (eg PPE), we are able to challenge assumptions about what can be recycled or reused in hospitals and work at all levels of the healthcare sector to promote a transition to greener energy sources.
This article provides links to research and more examples of healthcare facilities that are reducing their waste and greenhouse gas emissions.
Education and Events
COMING UP
Sustainable Healthcare & Climate Health Aotearoa webinar series
Fortnightly on Tuesdays June 16 - October 6
Sustainable Healthcare & Climate Health Aotearoa has moved it's conference online this year, running 30 minutes sessions fortnightly on a Tuesday from June 16 - October 6. The program centres around a what resilient, sustainable and equitable post-COVID response looks like and our opportunities to improve health, health equity and wellbeing. The next webinar on Tuesday 8 September focuses on Climate Change Mitigation at District Health Boards (Transport, procurement and waste). It will be presented by a panel of DHB Sustainability Managers and Coordinators.
Register and access recordings of previous presentations here
ANZICS Sustainability Conference - September 15
The theme of this year's ANZICs Sustainability Conference is 'How Green is my ICU?'
Join this digital conference to learn about opportunities for sustainability in the ICU, the science behind it and how to audit the climate impact of your ICU. The conference includes a mix of lectures and panel discussions, exploring at topics such as the impact of PPE on climate change as well as taking a look outside the ICU to discuss climate change and Indigenous health.

Sustainability in the Health Sector Symposium "a wake up call for action" - September 29
Auckland District Health Board are hosting this Symposium with options to attend in person or virtually.
Gary Cohen, President and Founder of Healthcare Without Harm, will be delivering a keynote address, followed by three panel sessions focusing on the Sustainable Development Goals of - SDG 3: Good health and wellbeing, SDG 11: Sustainable cities and communities, and SDG 12: Responsible consumption and production.
IN CASE YOU MISSED IT
A healthy recovery: Charting the path forward
In the lead up to the G20 Finance Meeting, the health community called for healthy, sustainable, inclusive public investments. The #HealthyRecovery letterset to the G20 leaders represented 40 million health professionals, all calling for global leaders to put public health at the centre of our recovery from Covid-19. This webinar followed on from the letter and provides an overview of government response packages to the pandemic, investigating them from a health and sustainability perspective.
Towards plastic-free healthcare
Plastics pose a threat to health at many phases of their life cycle, from the extraction of raw material through to the long-lasting waste generated from their disposal. Health services typically have low rates of recycling and utilise plastic products made from toxic materials despite alternatives being available. This GGHH webinar discusses how European members are taking steps to reduce their use of plastics in the healthcare system.

Can we deliver Net Zero Carbon hospitals?
Achieving net zero carbon hospitals would be a huge win for healthcare and the environment. But how do we get there? This panel discussion explores the steps to achieve net zero carbon emissions. With the UK government committing to reaching net zero carbon by 2050, the panel looks at how far the NHS has come on their sustainability journey and what needs to be done to reach their goal.
How to 'green' healthcare food services
This GGHH webinar discusses how to bring sustainable procurement strategies to the food services of hospitals and other healthcare facilities. Hear from hospitals around Europe who have developed sustainable food strategies about their experiences, challenges and successes. Actions discussed include building sustainability requirements into tenders, using locally grown food and food waste reductions strategies and are readily transferable to Australian and New Zealand settings. The webinar launched Health Care Without Europe's sustainable food publication "How to green food services in European healthcare", available here.
Can a planetary health lens inform pandemic response?
This webinar looks at the links between Covid-19 and other health challenges facing the world at the moment through the lens of planetary health - the idea that human health in inextricably linked with the health of the Earth. By understanding the link between the environment and infectious disease, this webinar explores how political reforms and the pandemic response can strengthen health systems internationally.
Sustainable Healthcare Equity Global Launch Event
This online event highlights the global health inequities that have been exposed by the Covid-19 pandemic and the importance of a sustainable, equitable recovery. The Sustainable Health Equity Movement brings together people from around the world who are calling for global Covid-19 recovery plans to prioritise the right to health for all. Speakers include Tedros Adhanom, WHO Director General WHO and Michelle Bachelet, UN High Commissioner of Human Rights.
Business Renewables Centre Australia's Social Licence Guide Launch
Operating 24 hours a day and with specialised needs to care for patients, hospitals are energy intensive buildings. To provide guidance on reducing greenhouse gas emissions from energy use, the Business Renewables Centre Australia (BRC-A) have launched their Social Licence Guide. Forming part 4 of their webinar series Buying Power, BRC-A's guide and webinar discuss the social impacts of renewable energy. Power Purchasing Agreement buyers can deliver environmental and social benefits to the community by purchasing renewable power, taking action to reduce their greenhouse gas emissions. The webinar includes tips for developing tenders for Renewable Power Purchasing Agreements and questions to ask during the process.
Click through to access recordings and slides from the session or catch up on all 4 webinars here (scroll to bottom of page).
Advocacy
As a doctor, I know better than most that climate change is a healthcare issue 
In this opinion piece, Dr David Galler, an intensvie care doctor from GGHH member Counties Manukau District Health, touches on post Covid-19 opportunities, inequity, social and environmental determinates of health, framing carbon reduction work as health and wellbeing iniatives and more. Dr Galler highlights the need to move away from value for money approaches to healthcare to instead focus on building a more sustainable and equitable future.  "The wheels of the public sector turn slowly, and we have needed to fight every step of the way, but that is the nature of change. We also know that if more of us in society were to agree on our purpose and priorities, combine forces, be more strategic and play a tougher game, we would make faster progress to a better, more equitable and sustainable future for New Zealand".
Research, Resources and Reports
RESEARCH
The Environmental Footprint of Healthcare: a global assessment
This study published in the Lancet Planetary Health journal, evaluated the contribution of health-care sectors in driving environmental damage that in turn puts human health at risk. It focused on seven environmental stressors with known adverse feedback cycles: greenhouse gas emissions, particulate matter, air pollutants (nitrogen oxides and sulphur dioxide), malaria risk, reactive nitrogen in water, and scarce water use. It found that "Health care causes global environmental impacts that, depending on which indicator is considered, range between 1% and 5% of total global impacts, and are more than 5% for some national impacts".
What impact is dentistry having on the environment and how can dentistry lead the way?
This paper outlines the environmental impacts of dentistry and touches on how these impacts can be reduced.
Applying the triple bottom line of sustainability to healthcare research
Evaluating an activity through its economic, environmental and social impacts is emerging as a way to analyse the sustainability of a project in various sectors. This study applies that framework to a community mental health team, demonstrating that this methodology can be applied in the healthcare sector. The study was able to provide an average financial cost, carbon emission and social impact per patient. While further research is needed to develop a framework for evaluating healthcare projects in this way, it provides a valuable method of ensuring the total (not just the financial) costs and benefits of a project are taken into account.
Pharmaceutical contaminants found in the waterways of major Australia cities
An Australian study has found traces of pharmaceuticals including paracetamol, tramadol and venlafaxine in the waterways multiple of capital cities, potentially damaging aquatic creatures and other animals (including humans) via the food chain. Researchers found that wastewater treatment plants are unable to completely remove these products, leading to them being transported through water systems. Safe, responsible disposal of unwanted or expired medications through programs such as the RUM project will help to reduce the amount of contaminants in our water systems.
RESOURCES
GGHH Sustainable Procurement guidance document
GGHH have published their procurement guidance document, providing GGHH members with a map to build sustainable purchasing strategies within their organisation. The guide is laid out in sections covering: assessing the sustainability of your organisation's current procurement plan, developing an action plan, creating a sustainable procurement policy and monitoring and evaluating the impact of changes you make.
The guide provides a framework for developing sustainable procurement policy along with practical examples from GGHH members around the world. It is available on GGHH Connect under 'GGHH Guidance Documents'.
Climate Action Handbook for Hospitals
Health Care Climate Council in the United States have developed this handbook to help hospitals lead the way in addressing the health impacts of climate change. The handbook covers three themes: mitigation - to reduce the hospital's carbon footprint, resilience - to  prepare for the impact of climate change on facilities and communities, and leadership - using the purchasing power and voice of the hospital to support climate smart policy. 
REPORTS
Lethal Power: How burning coal is killing people in Australia
This report from GreenPeace found that air pollution from Australia's coal-burning power stations is responsible for 800 premature deaths, 14,000 asthma symptoms among children and 850 cases of low birth weight in newborns each year.
Download the report here and read an article about the report here
Share your sustainable healthcare success story
We want to profile stories of environmental initiatives in health (no matter how big or small) to show what is possible and inspire others to improve sustainability in their own workplace. If you have a project you'd like to share with us to include in this newsletter and feature on our social media, let us know about it here, or email [email protected]
Join GGHH
If you are interested in signing up your organisation to become a member of the Global Green and Health Hospitals Network, please click here to see more details about the program and how to join, or email [email protected]
About CAHA
This newsletter is brought to you by the Climate and Health Alliance (CAHA). CAHA is Australia's national peak body on climate and health, with the mission to build a powerful health sector movement for climate action. To do this, we run a number of campaigns and programs along with our sustainable healthcare program, click the links to find out more:
If you'd like to stay in touch and see other important stories, make sure you follow CAHA on Twitter and Facebook.
Did you know individuals, as well as organisations, can join CAHA? If you like what we do, and would like to support our work, please join and become a member of the Climate and Health Alliance. You will be joining a dynamic effort to ensure people's health and well-being is central to national and global efforts to respond to climate change. To join CAHA, follow this link!